Packing is one of the scariest things about moving.  The idea of getting all of your belongings from point A to point B might tempt you to set everything on fire and start from scratch. With these tips you can skip the panic and be prepared. 
First off you will need supplies.
Having the right supplies up front will save your sanity and time from running back and forth to the store to get the things you need.
boxes

bubble wrap

padding

paper

packing tape

markers

box labels
Now this is the time to think about life in your new house and having to unpack it all. Dont procratinate, you will need at least three weeks to do it properly and still have time to take breaks here and there.
Pack a "last in - first out box"
This idea came from Martha Stewart for making sure that you have everything you need during packing as well as during the actual move. Before you pack anything else, pack your day to day necessities so that they are all together in one place.
some clothes

some bedding

a towel

toiletries

chargers

toilet paper

basic tools

cleaning supplies

medications

a few dishes and utensils

coffee pot and mug
Everything should fit in a suitcase and box that you can live out of until you are done packing the house up. Take your suitcase to the new house and you will easily have all of your necessities while you unpack.
Decluter -
Decluttering your home will only make the packing process easier. Consider a garage sale or donate items you no longer want or need.
Pack-
Pack the things you use the least first. In each room, start with the stuff that you currently use the least day-to-day. Items like artwork, decor, out of season clothing, etc. Pack by room and objects. Have specific boxes for each room as well as for each object in that room. Clearly label your boxes first then pack only those items in the box. Example: label "Bedroom - clothes"; Bedroom - sheets and blankets". This way when you arrive boxes can easily be placed in the correct rooms the first time. 
Chose your box size wisely. The heavier the items are, the smaller the boxes should be. Books, dishes, electronics go in smaller boxes. Clothes, blankets, pillows go in the bigger boxes. Your back with thank you later. 
You will also want to remember to transfer any deliveries and utilities from your current home to the new one starting on moving day.  Now is also good time to start transferring you and your families school and medical records and fill out a change of address with the post office.
It's moving day! With all of your prepping and planning ahead, you should be well on your way to an easier less stressfull moving experience to your new home.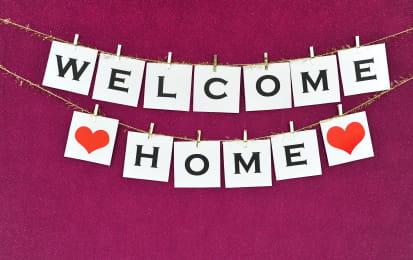 DONNIE KELLER
Fort Worth, Texas
817.932.4900